This is the working title for my book I will be releasing sometime soon in the near future. The book will be a fantasy story written entirely in rhyming poetry or syllabic verse. It is effectively a 70 page poem, and although its on the short side, it is rather long for poetry. The book is broken up into 13 chapters, each detailing a different adventure of the two protagonists.


The book is completed, however I am currently in the artwork phase. I am having artwork done for each chapter by a talented Bulgarian artist named Rumyana Zarkova. For anyone interested I will be posting updates here as well as artwork once I have it in hand.

The first chapter of my book can be read online here:
http://www.bewilderingstories.com/issue662/cold_steel.html
Finished Chapter 1 artwork: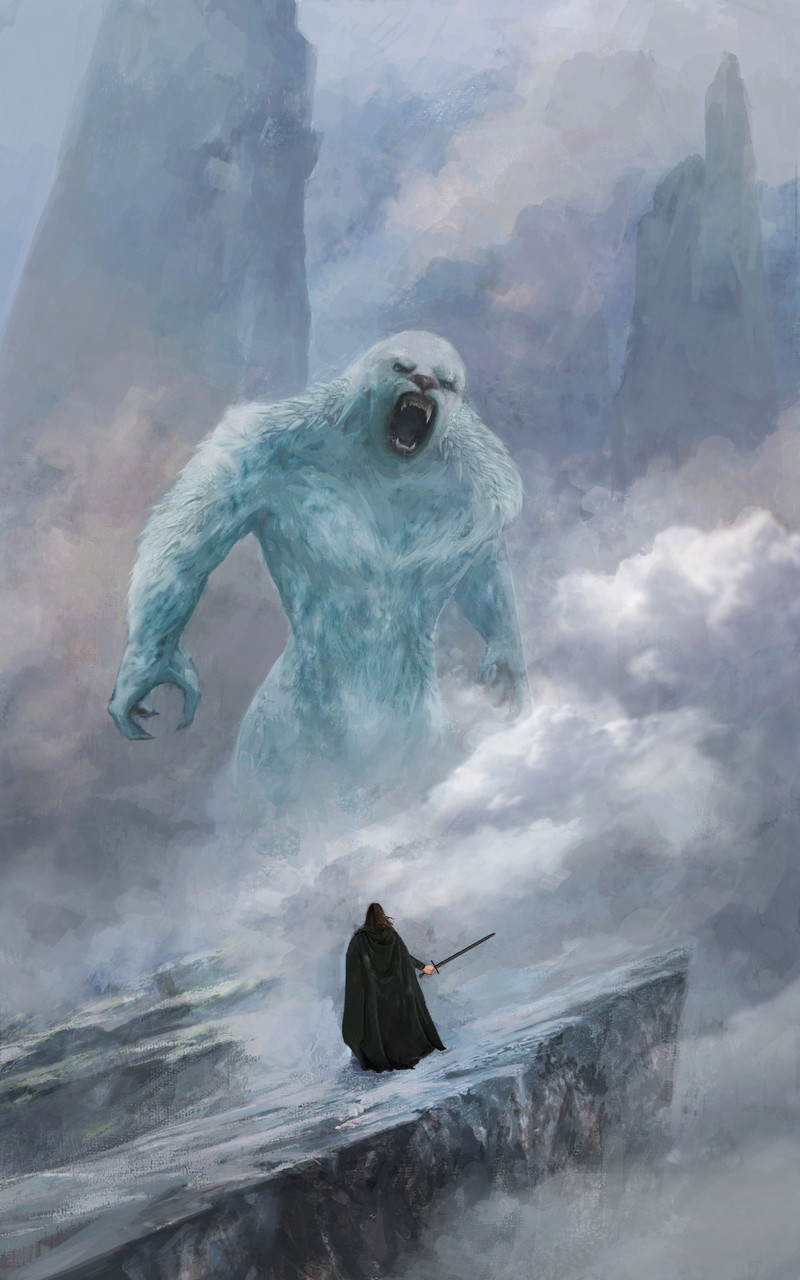 Wow that artwork is really fantastic.  Awesome!

_________________
Job 3:2

Kerrick

Tyrant





Posts

: 7357


Join date

: 2012-06-26


Age

: 30


Location

: Santa Cruz, CA



Since my last post I have still been contracting artwork for each chapter and I have completed several rounds of professional editing. The title page will also feature emblem artwork by the CMR's very own Machine Fish (Seen below). You can see his topic here:
http://thecmr.forumotion.com/t8717-t-shirts-and-designs-on-redbubble
Cover Art is currently being worked on and will be completed within the next week.
Once all artwork and the cover are in hand the next step will be setting a release date and getting review copies sent out!
If any CMR members are interested in reading the book and posting a review on Amazon when it releases please let me know. Day 1 Amazon reviews are important for Amazon's suggestion algorithms and for general visibility.

My book is now out and can be purchased on Amazon as a paperback or as an eBook:
Paperback:
https://www.amazon.com/Adventures-Sorg-Joethryn-Blake-Sherwin/dp/1542873541/ref=sr_1_1?s=books&ie=UTF8&qid=1498149664&sr=1-1&keywords=blake+Sherwin

eBook:
https://www.amazon.com/Adventures-Sorg-Joethryn-I-ebook/dp/B0731C7SQ4/ref=sr_1_2?s=books&ie=UTF8&qid=1498149664&sr=1-2&keywords=blake+sherwin

If you read it please leave me a review on Amazon, I'd appreciate it.
---
Permissions in this forum:
You
cannot
reply to topics in this forum