Howdy all,
I haven't been around these parts in years, but some of you might still remember my handle from Firestream or other heavy Christian music forums way back.
Anyway, I'm posting several rare Tourniquet items to eBay this week, starting with this one-of-a-kind "Tourniquet suit" worn by Luke in concerts during the late Nineties (I won it in a contest about 15 years ago). It's signed by all four members of the band at the time:


Ted Kirkpatrick

Luke Easter

Aaron Guerra

Steve Andino

EDIT: So I just tried to post this and was informed that new members are not allowed to post external links or emails for 7 days. Is it ok if I just say if you're interested, search ebay for "rare tourniquet suit" and you will definitely find this? This IS the part of the forum specifically designated for selling stuff, after all, so it's not like this is spam...

PS — it's nice to see there's still a vibrant community here! Fills me with nostalgia...
PPS — I will also be posting more rare-ish Tourniquet merch on eBay this week (a handful of shirts, signed drumsticks used on the "Antiseptic Bloodbath" album, maybe a CD or two, etc.), if anyone's interested.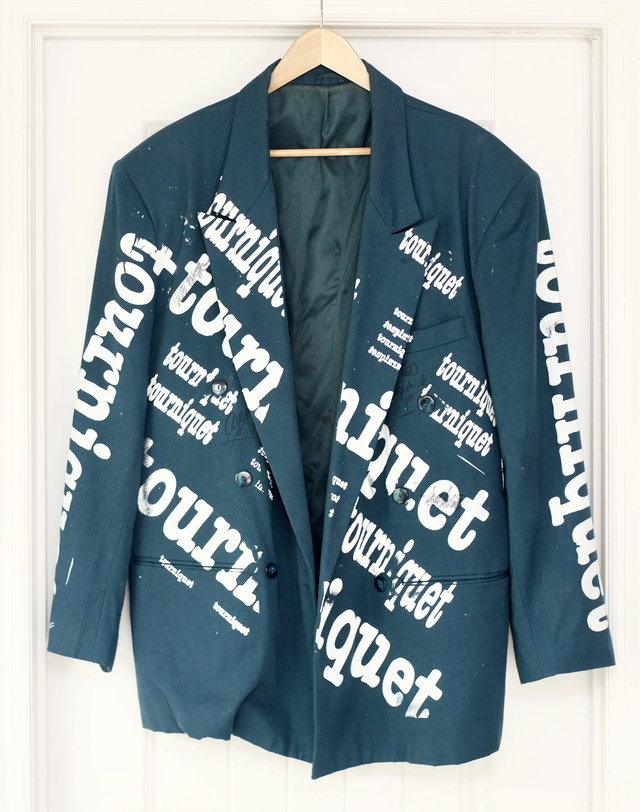 lucidhysteria

mallcore n00b





Posts

: 1


Join date

: 2017-05-10




---
Permissions in this forum:
You
cannot
reply to topics in this forum