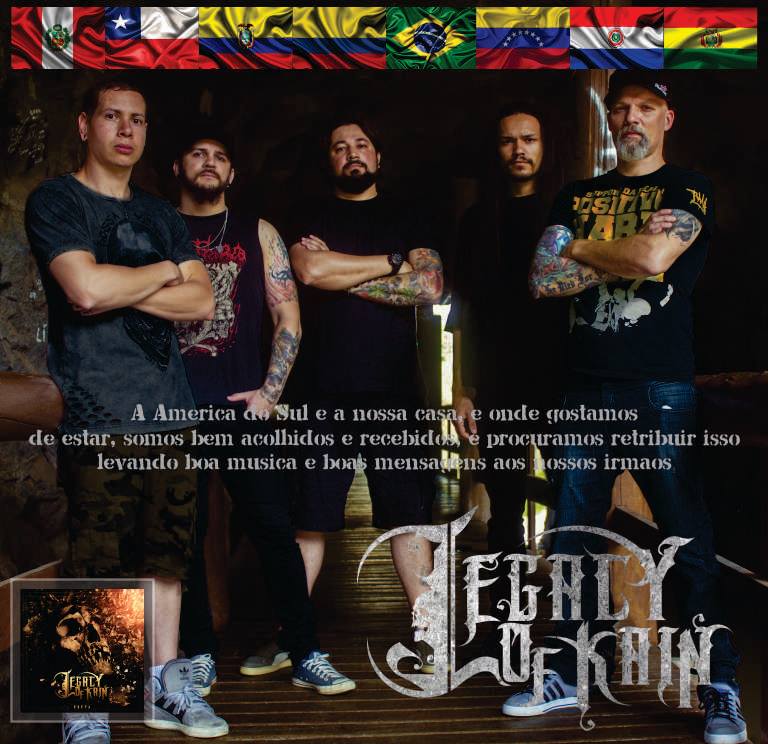 After more than 20 years of career and playing through important bands in Metal scene, as Crosskill, Devil Torturer, Desertor, Messianic Cry, Seven Angels and Doomsday Hymn, both guitarrists Angelo Torquetto and Karim Serri advertise that they were stating a new band. Now, not just the public that follow their trajectory but also the headbengers from Brazil and the whole world have a great reason to celebrate, because one more consistente name rise up with a mission to honor and represent all the Metal strength: Legacy of Kain.

"After many trial and erros, we end up learning lots of things about band, relationship, how to work and focus," says Karim Serri. "When we gather to start the  band, LOK (Legacy of Kain), we thought about to use everything we´ve learned all those years to our advantage".


Besides the guitarrists, LOK includes the bassist Leon PS (Ex-Efrata) and the Drummer Tiago Rodrigues. The vocal is the Angelo Torquetto responsability, who already played this role in other bands that he played. About the new partners, Karim says that they called two guys that think the same way and have the same goal we have with no restrictions. We have a high expectancy with this band. Not about fame and success ... it is relative, but it is about commitment and availability to go to any places the Metal takes us".

To reach out to the goals and stand out in a huge world Metal scene, the members of Legacy of Kain understand the importance of a great and hard work that is beyond compositions. "We understand that is not just about a great music. There are many things that is envolved", says Angelo Torquetto. "The band is a company and must to take seriously. It is about future projections and long-term investment".


Working with the Silent Music Studio located in Curitiba-PR, Brazil , the band conclude the EP recording. Which is expected to realese on November. The headbangers can wait for a brutal, visceral and highly competent modern Thrash Metal without losing the old influences from genre. Excited to show the new compositions to the fans, Angelo says: "LOK has a huge field to run and we started in the right pike. Now is about to get the road right into Mosh!"


The "Legacy of Kain" full length is about to be released the first semestre of 2017 and the band has booked a South – American tour that starts on Oct.30th this year (2017) going through, Peru, Bolivia, Chile, Paraguay and Brasil for sure.

Legacy of Kain:
Jason Ribeiro (vocal); 
Angelo Torquetto (guitar); 
Karim Serri (guitar); 
Leon PS (bass); 
Tiago Rodrigues (Drums).
"Não Justifica"
Download EP "Greta" here >>> https://www.insomniamusic.com.br/lok-eng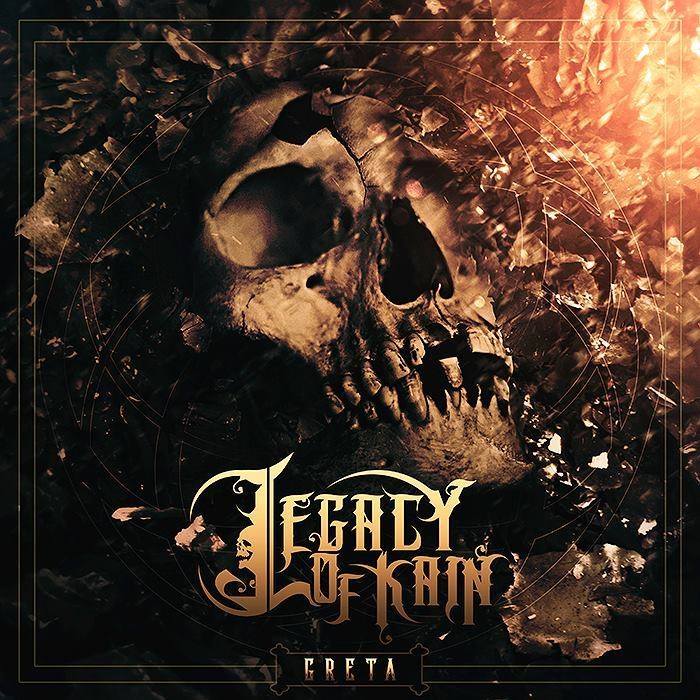 LexMetalis

Seasoned Guardian





Posts

: 113


Join date

: 2015-12-10


Age

: 27


Location

: Brazil




---
Permissions in this forum:
You
cannot
reply to topics in this forum